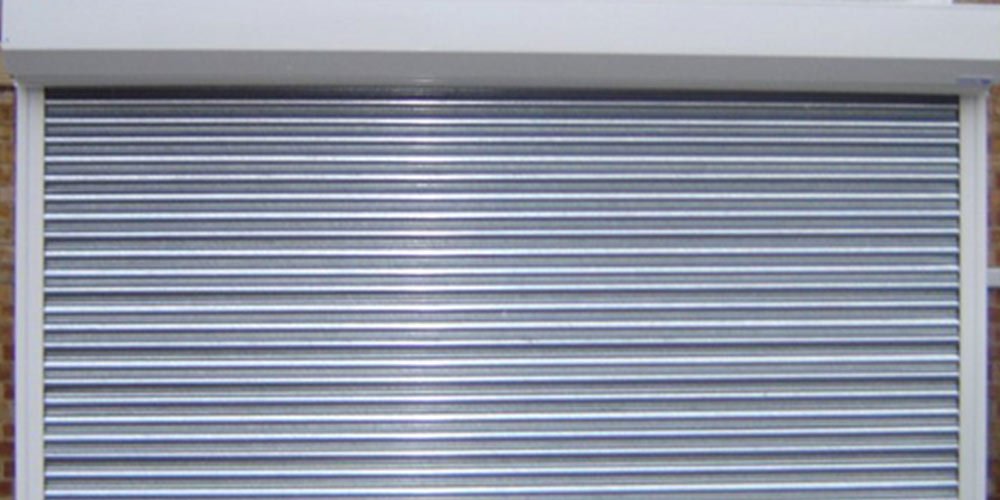 SS Rolling Shutters
S.S - Opaque / Perforated / Seethru - Rolling Shutters
Shri Ambika Is a Leading Manufacturer and supplier of Stainless Steel (S.S.) Rolling Shutters Based in Mumbai, India. Our S.S. Rolling Shutters Are Highly Popular and Widely Used Across Various Categories. They Are Known for Their Robust Structure, Achieved by Using High-Strength Metals in the Construction of the Slats and Guide Profiles. These Shutters Provide Excellent Protection Against Burglary, Vandalism, and Storms, Acting as a Reliable Shield.
We Offer a Range of S.S. Rolling Shutters, Including S.S. Opaque, Perforated, and Seethru Variants, Which Provide Maximum Security, Strength, and a Stylish Appearance. Our Stainless Steel Shutters Are Perfect for Ensuring Security While Maintaining a Hygienic Environment. We Provide Standard Designs of S.S. Opaque, Perforated, and Seethru Rolling Shutters That Meet the Security Needs of Industries Such as Pharma, Hotels, Hospitals, and More.
Our Stainless-Steel Rolling Shutters Are Constructed Using High-Grade Stainless Steel Material, Adhering to Industry Standards. They Require Minimal Maintenance, Reducing the Need for Regular Inspections and Manual Attention. These Shutters Are Easy to Operate, Ensuring Complete Customer Satisfaction. With Years of Experience in Manufacturing Rolling Shutters, Shri Ambika Has Established a Strong Reputation for Producing High-Grade and High-Performance S.S.Rolling Shutters.
Our State-Of-The-Art Manufacturing Facility Enables Us to Create Simple and Robust Motorized Rolling Shutters. These Shutters Feature Tightly-Wound Door Curtains and Are Suitable for a Wide Range of Applications. Whether Installed Outside or Inside, in Lateral or Overhead Configurations, Our Motorized S.S. Rolling Shutters Can Adapt to Any Structural Situation Due to Their Space-Saving Design.
in Order to Enhance Security and Minimize Infection Risks in Premises and Public Areas, We Offer Integration Options with Touch less Entrance Control Solutions Like Magic Switch, Face Recognition, Proximity Card, and Face Recognition with Mask/temperature Detection. This Integration Effectively Reduces the Spread of Infections, Providing Added Peace of Mind.
Key Feature of SS Rolling shutters
All parts of the shutters are manufactured with high-Grade Stainless Steel material SS 304 & 316 are available with Matt & Glossy Finish.
These shutters can be integrated with S.S Grills, S.S. perforated panels & Vision windows to achieve specific customer requirements of ventilation or See through Vision.
Finger-tip control to open and close shutters of any size with the utmost ease from a single push-button switch or a radio remote control transmitter.
Our shutters have in-build high-performance drives and intelligent, smart controls.
Heavy-duty drives have a weight-carrying capacity of up to 3000 kg.
In case of power failure, shutters can be operated manually using a hand crank or chain drive.
Custom built to suit specific needs
Use of latest technology for automation
Space saving design adjustable to any structural situation
Suitable for both commercial and industrial environments
Shutter drives are inbuilt with a special anti-drop device and additional safety catch to ensure that the door does not free-fall in any worst conditions.
SS Rolling Shutters Imges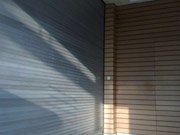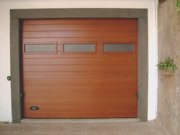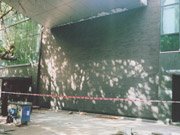 ---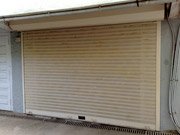 ---