Gates
Automation systems for Sliding Gate and Swing Gate are simple and fast to install and doesn't require any costly modification. It can be installed on both new and existing gates alike. Automation systems are available in various version, for easy and functional use from homes apartment blocks to large cy premises. In the event of power cut the gates will not remain locked: using the customised key provided, you will able to open it with ease.
100% Inspected rolling door motor:
The Shri Ambika Manufacturing Co. shutter door motor series DJM series Rolling shutter motors with high performance, simplicity of installment and operator, can match the ordinary shutter doors and windows Product structure and function features 1. Left or right installation is ok 2. design controller with different functions according to Customers request. 3. 300kgs/500kgs could add reserve power function 4. overheat protection: if the motor temperature is over 110 degreed centigrade, the motor stops working automatically, works again if temperature return below 70 degreed centigrade 5. It can be operated by electricity and manual 6. Durable compact design great elevating power with low noise 7. Could match infrared sensor or alarm system(optional) 8. Four relays inside the motor, four micro-active switch inside the limit system Main Specifications II. Main Specifications and Technical Parameters for Standard and 'F 'Type Model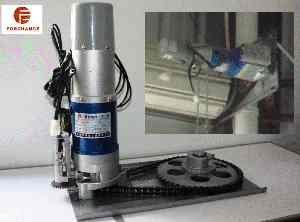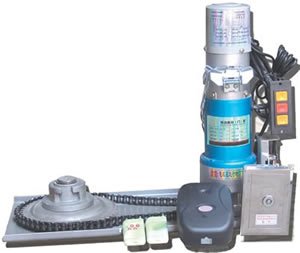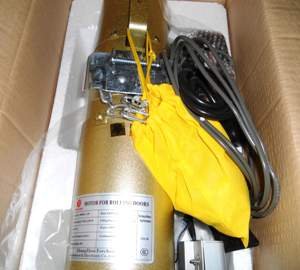 ---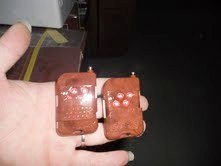 Sliding Gates
Shri Ambika manufacturing company reliable manufacturer and supplier of Sliding Gates .The products Sliding Gates we offer are developed by a team of diligent experts, following industry laid norms and guidelines.
We offer very efficient Automatic Sliding Gates which are appreciated by clients for their supreme functionality. High quality raw material is used in the manufacturing process of the product. Sliding Gates are the gates with self-supported construction and are backed by superior security standards. Our domain expertise has enabled us to offer a remarkable gamut of Sliding Gates. These Sliding Gates are developed and designed using high grade raw material . All the sliding gates offered by us are widely demanded by our valuable clients for their excellent features such as elegant looking, low maintenance and adequate safety measures. Further, these gates are widely used in residential complexes, industries and raw houses. Clients can avail from us a wide range of gates in this category which includes Sliding Gates, Telescopic Sliding Gates, Openable Swing Gates, Accordian Shutter Gates,Trackless Gates.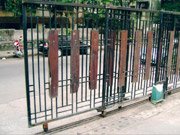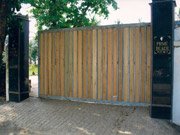 ---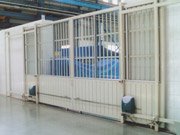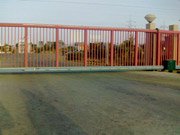 Openable Swing Gates
Shri Ambika manufacturing co. offering Openable Swing Gates to our clients. Openable Swing Gates is designed for residential / commercial and industrial applications. Openable Swing Gates has a powerful motor, which provides exceptional starting torque and features soft start / stop operation. This promotes longer gate and operator life, as well as dependable performance.Swing Gate offered comprise superior stainless steel based swing gates for long-lasting usage. Available in aesthetic designs, these provide for optimum security support and are used in residential housing areas, commercial establishments, factories and other similar places. Being automatic in operations, these can be provided with adjustable opening and closing speeds and come with corrosion resistant closing. These swing gates can also be provided in customized design choices as demanded by the customers.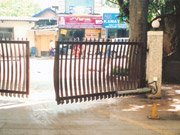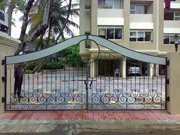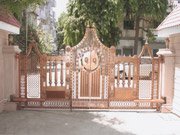 ---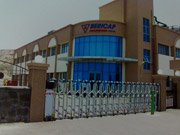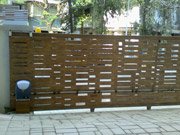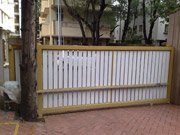 Accordian Shutter Gates
Shri Ambika manufacturing co. offering Accordion Shutter gates, Accordian Shutter Gates are best suited for storm protection and secuity. Accordion Shutter gates are the right solution for your home or business. They offer durable life long protection. It folds compactly to either side of an opening and can be closed from inside making them perfect for second story openings. Locks are available on the inside or outside and the shutters can be closed and secured without use of tools.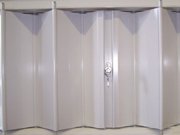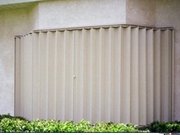 Telescopic Sliding Gates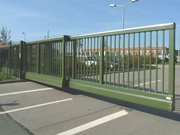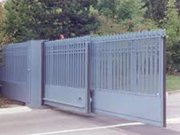 Trackless Gates
Shri Ambika manufacturing co. highly engaged in offering superior quality Telescopic Sliding Gates.The offered sliding gate is processed at our location by consuming superior grade of basic material and newest technology according to the market norms. these Telescopic Sliding Gates are inspected by quality specialist on different provisions.Shri Ambika manufacturing co. holds expertise in manufacturing, supplying a wide gamut of Telescopic Sliding Gates. All the gates offered by us are developed and designed using high-grade raw material in compliance with international quality standards. These sliding gates are widely demanded by our valuable clients for their excellent features such as high tensile strength and low maintenance.
Telescopic sliding gate system is the perfect solution for extra wide opening areas & where in there is very less or no run back for single side sliding arrangement to install the conventional Telescopic sliding gate.
The telescopic gates can be personalized and are manufactured to specific site requirements as per customer demands ,they are suitable for medium to heavy duty applications.