When are Rolling Shutters Necessary in Mumbai?
Rolling shutters are great at insulating your business and protecting your belongings from damage. Roller shutters are great for shielding people from extreme weather conditions. They not only keep you safe but also ensure your employees stay productive at work. Decide when to buy roller shutters in Mumbai and Thane. In case you have large production units where different departments function simultaneously, having such doors can save time as well as energy. It helps shield your staff from dust particles or harmful chemicals being manufactured during production processes, thereby improving air quality on-site as well. Furthermore, they also prevent loss of valuable data due to power surges or system crashes. But they're not always necessary, so it's important to determine when you might need them and how to choose the right kind of roller shutter when you do. Here's what you need to know about rolling shutters in Mumbai, Navi Mumbai and Thane!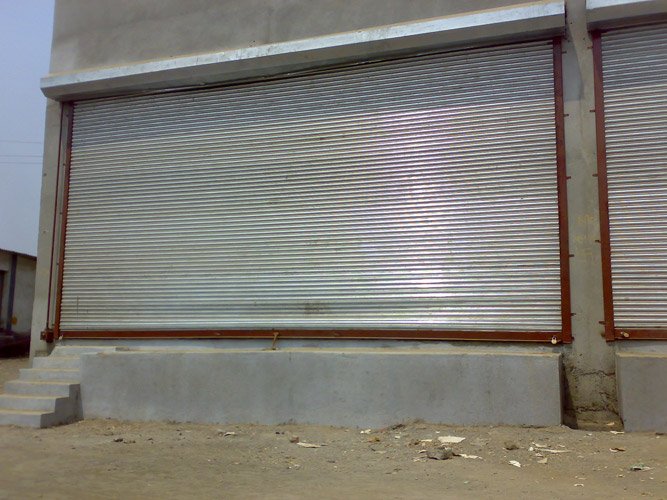 The need for Roller Shutters
There may be a need for a roller shutter at business place if you wish to protect your doors or gates. There is a wide range of protection options available with shutters that are tailor-made for offices. Additionally, metal security grills can also serve as good options. The latest models include alarms which get activated when intruders try to make their way through your shutter.
Benefits of Roller Shutters
What Makes an Ideal Roller Shutter for Your Business? If you're looking to protect against theft, natural disasters, or just want added privacy on your business, roller shutters can be a great choice. In addition to offering a solid deterrent against intruders, roller shutters also reduce noise levels from outside—which is particularly useful if you live near a busy street. Many types of roller shutter manufacturers exist, but what makes some better than others? The majority of higher-quality shutters come with reinforced aluminum frames. While it's possible to purchase cheaper options that use PVC piping, they aren't nearly as durable as aluminum frames—and they don't offer any real advantages over aluminum models.
Why do people choose Roller Shutters over the traditional gates and doors?
The common people have not really started using roller shutters as yet. This could be for many reasons, one of them being that it is an invention that is pretty new. Another reason might be that there is a lack of awareness about these among common people. On these lines, therefore, we can say that roller shutters have not really been considered as a popular alternative to doors and gates so far. Even amongst those who are aware, cost has traditionally been a big barrier. But now with affordable alternatives available at affordable prices for all kinds of commercial areas in Mumbai, Navi Mumbai and Thane, these days even those on tighter budgets can afford roller shutters. Therefore, once again we find that despite being a little less known than other traditional gates and doors, roller shutters will definitely gain popularity if more manufacturers start making more affordable versions of them on mass scale.